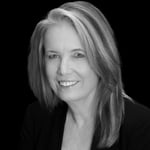 Speaker: Allison Norfleet
Position: Global Healthcare Lead in the Industry Solutions Group at Cisco
Background: Allison Norfleet is the Global Healthcare Lead in the Industry Solutions Group at Cisco.

Allison is an industry strategist and technology executive. She specializes in accelerating digital transformation and guiding enterprise organizations in creating and implementing technology strategies for their organizations. Allison leads Cisco's Global Healthcare Private Sector Practice in the Global Industry Solutions Group, healthcare providers, payers, and life sciences organizations on emerging technologies that are driving value and transforming the healthcare patient care delivery model. Leveraging over 25 years in the healthcare information technology industry, Allison's expertise includes understanding the needs of healthcare companies across the spectrum, both Private Sector and Government Healthcare, as well as depth of knowledge in healthcare cyber security, clinical communications/mobility, and access to care.

Allison is a dynamic, creative, results-driven sales, strategy, and consulting leader with a proven track record of developing senior executive/C-Suite and partner champions. She manages the execution of cross functional teams to achieve revenue growth, account management, customer satisfaction and consulting goals. She has broad and extensive experience working with Cisco's technology and solution partners, and with large, complex healthcare organizations to solve problems and drive business value through technology adoption. Allison has been instrumental in inserting Cisco into healthcare industry standards organizations and making Cisco part of the fabric of U.S. healthcare technology modernization.

Prior to joining Cisco, Allison held positions developing go-to-market strategies for healthcare technology companies from the initial phase of life cycle funding with venture capital to fortune 100 corporations. She held roles in sales, business development, and management consulting for three Fortune 100 companies, including McKesson, a large healthcare company, and PwC, a big four consulting firm that is a leader in healthcare management consulting. Allison is a strong advocate for Cisco in the healthcare industry, and often speaks at industry forums on Cisco's behalf.