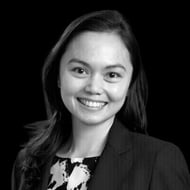 Speaker: Romina Elias
Position: MSN, NEA-BC, RN-BC, Global Healthcare CNIO at Dell Healthcare Life Sciences
Background: Romina Elias is a part of the Dell Healthcare Life Sciences team serving as a Clinical Field Director with over 15 years of healthcare experience. A nurse by trade, Romina's passion for patient care and healthcare IT motivates her to help deliver technologies that would positively impact both clinicians and patients alike.

Prior to joining Dell, Romina was a Sr. Director of Nursing where she drove quality outcomes and patient experience results by developing efficient processes in healthcare delivery. Her team received the prestigious Beacon Gold award for clinical excellence as well as the Guardian of Excellence Award for outstanding patient experience 3 years in a row. Romina has led a diverse team of nurses and physicians through two successful Joint Commission surveys, DOH visits, and most recently, the COVID pandemic. Utilizing limited resources and managing dynamic healthcare needs, she leveraged years of operational leadership experience to implement processes to safely care for patients throughout the pandemic.

Romina utilized her experience in health informatics to lead organizations through electronic medical record upgrades and implementations. In the spring of 2021, she served as the Nursing lead for the Epic EMR implementation, ensuring patient safety and clinician satisfaction while maintaining and improving key performance indicators.

Romina also has a passion for learning. She has a Master of Science in Nursing Informatics from Walden University and a Doctorate in Nursing Practice from Capella University. She holds both a Nursing Informatics and a Nurse Executive – Advance certificate from the American Credentialing Center. Romina is an advocate of furthering the nursing profession through education and has mentored several nurses through their pursuit of advanced degrees.