HOW IT INFRASTRUCTURE IMPACTS DIGITAL TRANSFORMATION
ZONES' DIGITAL TRANSFORMATION JOURNEY
The 3 Programs of Zones' Digital Transformation
Customer Experience
Customers are now able to view and manage orders and quote status in real-time with new self-serve platform, myZones. myZones provides enhanced data visibility and real-time access to insights. This platform is designed to deliver a customized experience tailored to each customer.
Supply Chain
Zones' supply chain is end-to-end from vendors to delivery. Zones re-engineered the supply chain process to provide the right information at the customer's fingertips by re-imagining workflow management, order management, inventory management, and service management.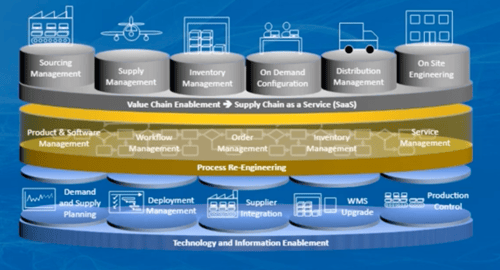 Employee Effectiveness
Examination and reimagination of business functions: customer service to service delivery to drive improvements that improve overall customer experience.
In this webinar Zones Chief Digital Officer, Saad Ayub, shares their 3 program strategy, and lessons learned toward achieving digital transformation followed by a demo of myZones, a new centralized digital platform for enhancing clients' relationships with Zones.