Workspace ONE: On to complete digital transformation
For VMware digital workspace technology users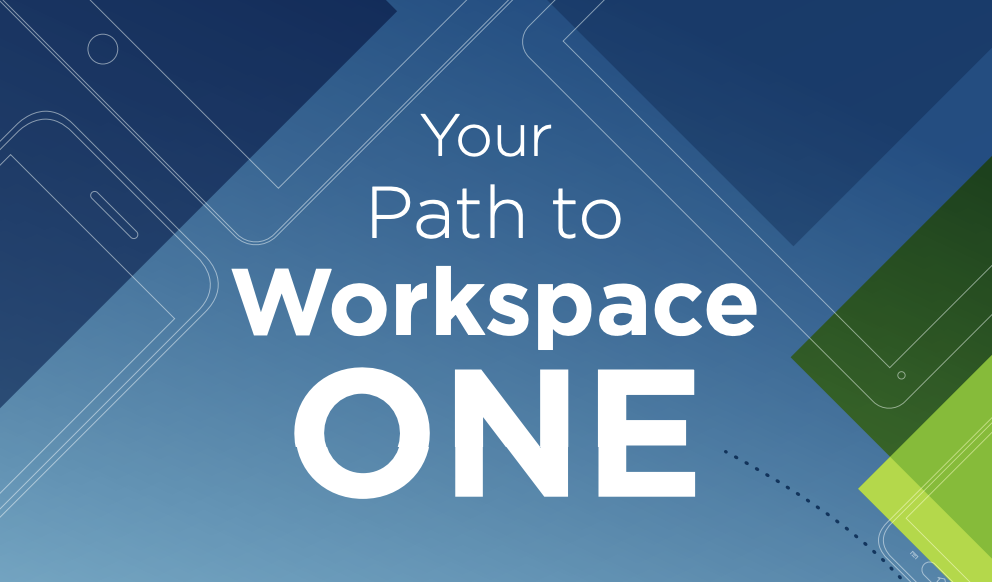 Why VMware Workspace ONE is your next step toward complete digital transformation
If your organization is already benefiting from one of VMware's digital workspace technologies, then it may be time to take the next step toward a complete digital workspace transformation. Workspace ONE makes it easy.
What is VMware Workspace ONE?
VMware Workspace ONE is the company's fully integrated digital workspace platform powered by VMware AirWatch technology. This intelligence-driven platform makes is easy to securely deliver and manage any app on any device. Workspace ONE integrates access control, application management and multi-platform endpoint management into a single platform. And it's available as a cloud service or on-premises deployment.
Makes the employee experience more engaging
Starting with each employee's first day on the job, Workspace ONE helps you maximize engagement and productivity by empowering them with a personalized experience and access to any app on any device.
See the infographic for more reasons why your organization should take the next step toward complete digital transformation with Workspace ONE.